Welcome to
Ramanujam Royal Convent School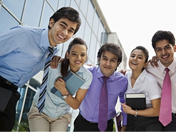 Ramanujam Royal Convent School is run by Ramanujam Royal Educational Society (Regd.) located at a distance of 1.5 K.M. from Shimla–Dharamshala National Highway - 88 on Darla-Mod to Beri at Devnagar, (Samloh) Teh. Arki Distt. Solan (H.P.) and is connected by road having frequent bus/ conveyance services. Having been granted NOC by the Govt. of Himachal Pradesh vide letter No.EDN-H (21) A (1) P.S- 11/2006(SLN)No , Dated-06 May 2009 affiliation to CBSE. The institution started its first session in 2010. The institution has a modern building with necessary infrastructure as per the norms prescribed by CBSE.
Read More
Latest News & Events
You have visited my building before two months in Tirupur at Kongu Main Road near Dhanalakshmi Theatre.
More News