Location
Ramanujam Royal College of Education
is situated in the laps of Shimla Hills just 1.5 Kms from NH-88 with a frequent approach to the college from Darlamod.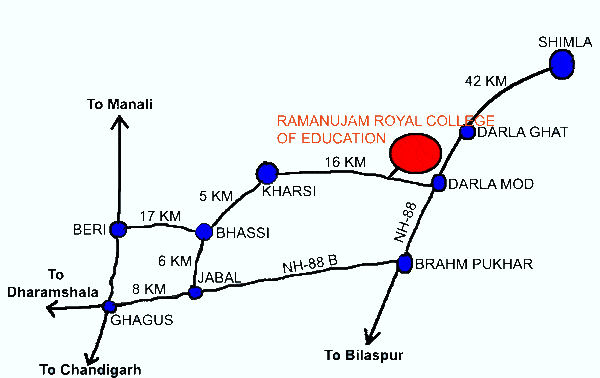 The natural sceneries, green velly, far away from pollution, peaceful in itself educates us the importance of nature in human's life. The valley is world wide famous for "Ginger", "Red Chilly", "Arbi" and off seasonal vegetables. It is well connected to Shimla, Solan, Bilaspur and Mandi through frequent bus services.
"Dev Badhu Bada" is the sole proprietor and savior of the smallest estate before merger of estates in Indian Republic known as "Mangal Estate".